Day one of my newest blog. I've done the blog thing before, not entirely successfully, but I am a firm believer in perseverance, or I wouldn't be doing what I do! Ok, so currently I am working on a couple of velvet paintings for a show at
One Wicked Gallery
in Wilmington, NC. This gallery is more offbeat than my usual style, so I look forward to stretching my boundaries a bit. I have completed one piece already, I call it "Wicked Tiger":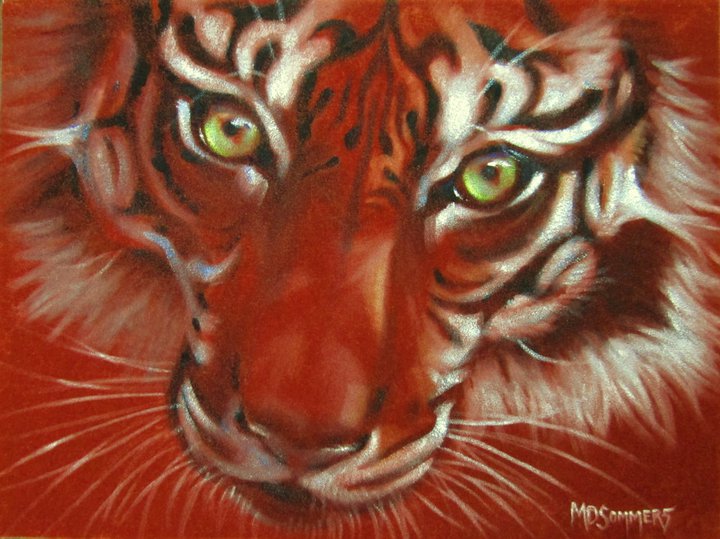 Rawr!
Now I'm working on two other pieces, a lion similar to the tiger in size but using tan velvet, and a peacock on black. I think the blog was being used as a stall tactic... I have the preliminary sketches on the velvet and now it just means I have to paint. That's always the hard part.

Stay tuned, I'm gonna go paint a bit!