I kinda thought I'd be pretty bad at the whole blogging thing, and it appears I am correct. I have random blogs all over the interwebs that I started and then just... left... hanging. I feel awful about all those poor little blogs dangling out there in cyberspace...
Facebook seems to be my online communication tool of choice (facebook.com/sommersend). I find it easy to put up a quick little something every now and then, and I can connect with people I care about. But I keep reading and watching YouTube, and all the Artists I watch keep saying, "you need to keep a blog, you need to keep a blog," so I'm going to try again. I understand that vlogging is even better, but I'm really not comfortable in front of a video camera just yet, so I'll ease into that.
I'm still creating, some couple of decades after I began. Back to it full-time since "retiring" in January from over 26 years of off-and-on Veterinary Assisting.
I'm currently working on several projects at once, as usual... The Ford's Fish Shack family has expanded yet again, which is very exciting. My fabulous friends Tony and Ana Stafford just opened their 3rd location in Leesburg, VA, and I recently finished painting a "$hit ton of brick" and a small mural there. About a week ago, I painted a couple of window frames to look like old, weathered wood, and I'm now panting a sandwich board to replace one that was damaged at the 1st location in Ashburn. Tony (and his customers, who do just enough damage to require my continued touch ups) keeps me busy, and I am so very grateful for their continued patronage.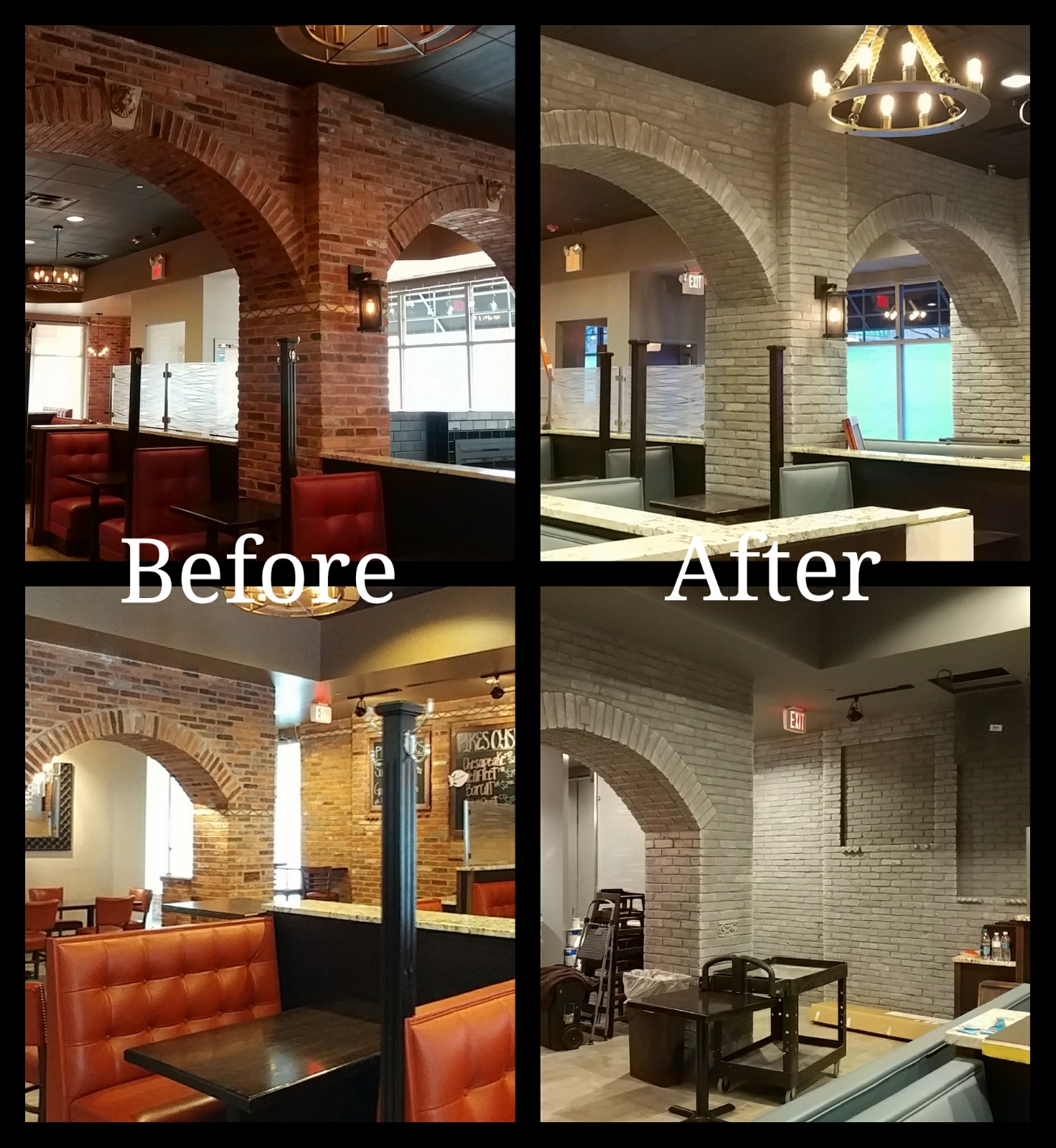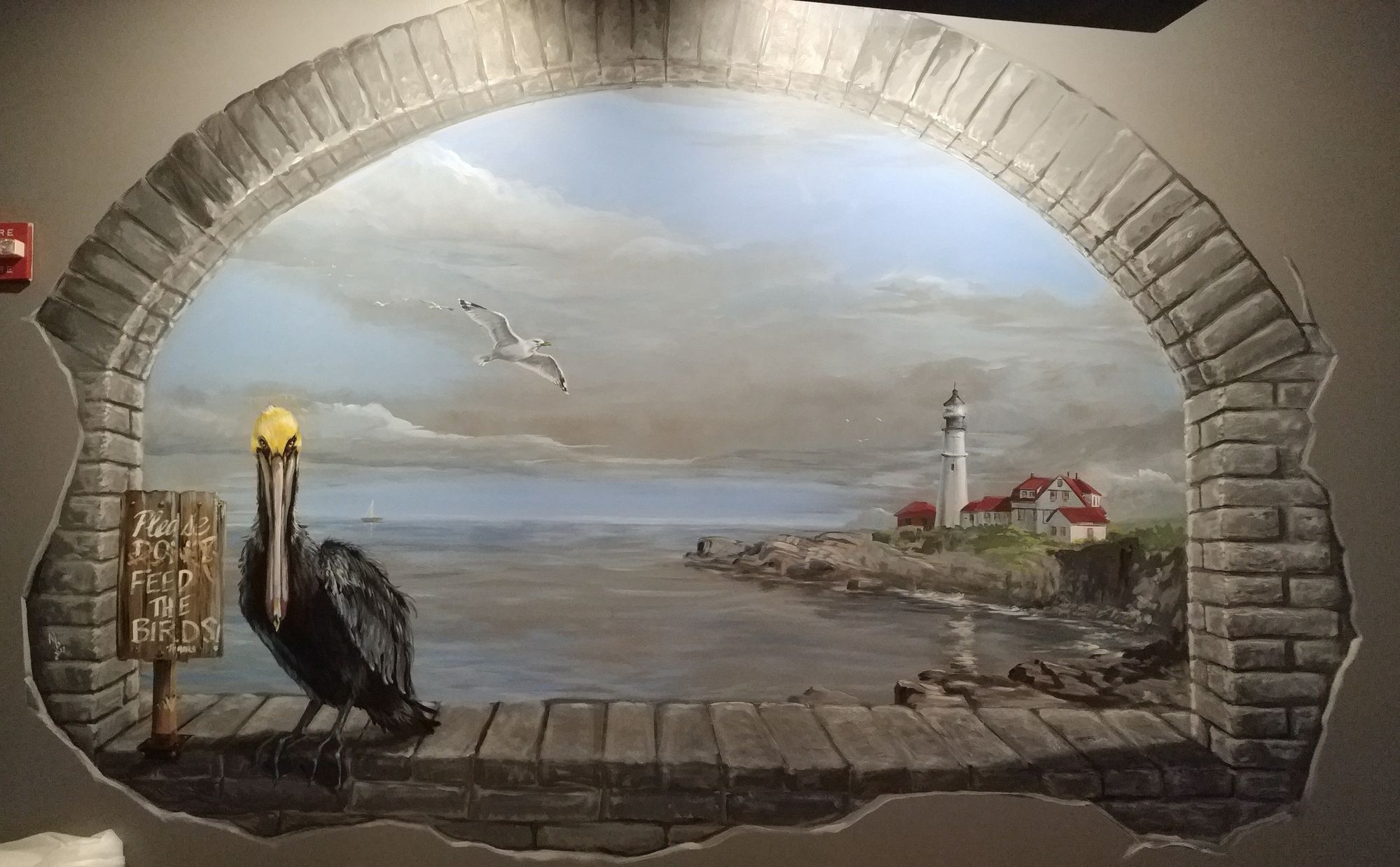 I'm doing some painting work for my dear friends (and former co-workers) at Animal Medical Center in Stephens City. Been talking for years, it's time to get some paint on the walls... and sign out front :)  I did paint a small tree in one of the hallways a few months back to get things started, now it's time to get crackin' on the rest!
Also have lots more to do for my beloved friends out at Give Purrs A Chance out in Berkeley Springs WV. George Farnham (who I've done some IMMENSE painting for previously) and his dedicated crew opened up a cool Cat Cafe out there, and I donated a bunch of signage and murals to the cause, but there's still lots to do for them. They help homeless kitties find their furr-ever homes, gotta love that!
And finally, got a few pet and people portraits that need my attention, as well as a few murals that people have been very patiently waiting for me to take on or finish, and some stuff I want to do on canvas to enter into shows and retail venues.
But that's about all. :O
On a personal note, honesty is important to me, so I admit freely that I still have issues with lack of confidence in my abilities, and I still struggle with every project I take on. I wish I could say that changes... for me, it doesn't. It does get better, but that anxiety about creating that I've always suffered from, remains. Unfortunately, the anxiety causes me to become a bit paralyzed, which makes me fall behind, which increases my anxiety, which stresses me and keeps me from working effectively, which increases my anxiety....... you get the picture. A vicious cycle, indeed.
I have such admiration for Artists who are so excited to create... I so wish that was me. Maybe someday it will be. Maybe someday I can paint because I want to, and I can paint WHAT I want to. For now, I paint what others want, because I kinda need to. But the "side effect" is that with each project I complete, I do experience satisfaction and I do feel more capable. And as my portfolio grows, my clients give me more freedom and they have a bit more trust in my vision. Guess that's a start :)
Hey, I think I accomplished a blog post here! :)